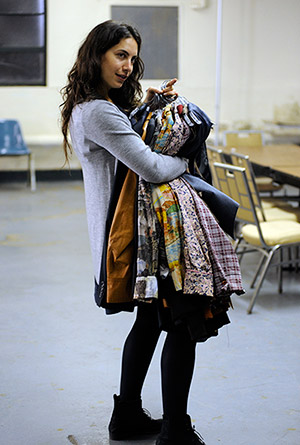 Tal Kohen began her career as an independent wardrobe stylist at the age of 22.  Having known from an early age that a career in fashion was in her blood and more than just an average teenage obsession hanging out at the mall, Tal moved to New York City from her native Los Angeles to pursue a career as a stylist.
After graduating with a degree in Business and Communication from the University of Southern California, Tal enrolled at the Fashion Institue of Technology to fully realize her dream.  Several courses and a few sample sales later, Tal began a successful career working with some of the biggest names and elite talent in New York and beyond.  From large scale commercial production for some of the world's biggest retailers, to editorial campaigns, to managing multiple wardrobe needs across all of MTV Networks, Tal has proven that no fashion obstacle is too big for her to conquer.  Armed with a fabulous pair of shoes, stylish yet sensible bag, and a keen eye for fashion, Tal Kohen has established herself as the real deal in an otherwise crowded landscape of knock offs.
She currently lives in New York and Los Angeles.